Here are some of the wonderful books I've edited for clients!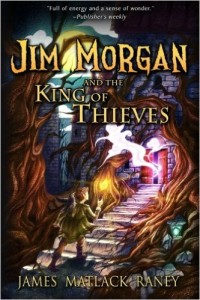 Jim Morgan and the King of Thieves by James Matlack Raney
A gypsy curse…
A shadow pirate…
An ancient treasure…
An adventure beyond mystery and magic!

Eleven year-old Jim Morgan once had a home, a life of comfort, and a future full of promise. But all that changed the night his father was murdered.

Now Jim is on the run from his father's enemies, a wicked count and his vengeful son, and at the same time, trying to decipher the secret to the last mystery his father left him – the hidden location of an ancient treasure.

But standing in Jim's way is an army of pickpockets, led by a master criminal, known only as the King of Thieves, and around every corner, Jim finds dangerous foes, new allies, and more magic than he ever knew existed.

If Jim can survive, he may discover a hero hidden within himself, and a destiny beyond his wildest dreams…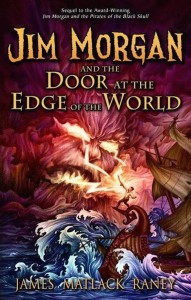 Jim Morgan and the Door at the Edge of the World by James Matlack Raney
**Winner of 2015 Writer's Digest Self Published Book Award (Middle Grade/Young Adult Category**
An Ancient Temple…
An Unimaginable Power…
The Final Chapter of the Jim Morgan Saga!

Jim Morgan and his friends, Lacey and the Brothers Ratt, have so far managed to keep their half of the Hunter's Shell safe from the Cromiers, preventing them from finding the Treasure of the Ocean. But the danger is far from over. The Count and Bartholomew are closing in on the Spectre. And an old enemy from the past has returned, armed with dark plans of his own. A desperate battle is brewing – one Jim can't outrun forever.

From the underwater kingdom of the Merfolk, to a desolate stretch of ocean called the Wastewaters, Jim and his friends will seek the aid of new allies and risk their lives against villains more wicked than they have ever faced before.

In his heart, Jim knows the journey will end only once he has taken possession of the Treasure of the Ocean, and only once he has faced the ultimate test, before a door at the edge of the world, with the fate of more than he ever imagined at stake…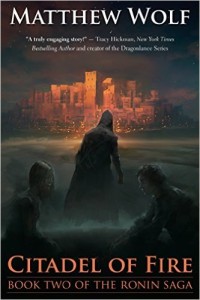 Citadel of Fire by Matthew Wolf
Seventeen-year old Gray is descended from a legendary hero known as a Ronin and haunted by his forgotten past.  He returns home to a wizards' keep, unaware he is now labeled a murderous traitor for killing his best friend.

Now he must cross a dangerous desert full of thieves, mythical beasts, and other magical unknowns, all to return to a home that may be his demise.  At the same time, a poisonous evil seeks to convert the world to their dark mantra, "strength is life, weakness death."

Gray may have hero's blood in his veins, but how can one kill a belief?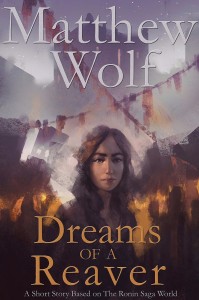 Based on the Amazon Bestselling series THE RONIN SAGA comes a story of passion, deception, and betrayal…

Fifteen-year-old Miriam's only dream is to become a Reaver, a magical threader of the spark. However, beyond the age of Initiation, her chances are all but gone… until she finds a powerful Reaver on her doorstep. Now she must unveil the magical spark within her, only to learn that Logan, a four-stripe Reaver, has other plans for her and her family…

Miriam's dreams are about to come true in the worst way possible.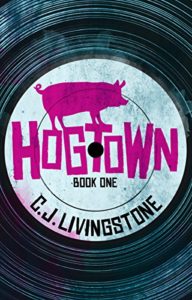 A song can change your life. It can make you think differently, walk differently and feel differently. It can connect you to something bigger than the straitjacket of your hometown where everybody thinks they know who you are but nobody really knows you at all. Sometimes a song is the only thing that can guide you in a world where nothing makes sense.

Hogtown is the story of that moment in the life of Cameron Power.

Cameron is a junior who exists in the shadows at high school. He's the kind of kid who people see but don't know, the quiet math nerd with the unfashionable clothes, the brainiac heading for a college scholarship. But when a chance invite to a house party brings him into the realm of Kassandra, a punk rocker with a lust for life, suddenly Cameron's world is turned upside down as he makes a startling discovery – girls and guitars. This revelation sets him on an adventure as he dives head first into all things music.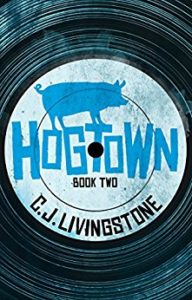 Cameron Power is back as his musical journey continues. But he soon discovers that those things that he found so intriguing – girls, guitars and rock and roll – have conspired to turn his world upside down again.

Now he's a high school senior but that doesn't make life any easier. In fact, that just seems to stack his problems higher and higher. First, there's his wayward love life. It grows ever more complicated as friends become enemies and enemies become friends. Then, there's his family which suffers a serious downturn in its fortunes and requires him to work more hours at the dreaded Petersen Pork factory just to stay afloat. And finally, there are those who try to thwart Cameron's every move, the bullies and the meatheads, brothers and principals. And then there's life itself, which seems to throw him curve balls at every opportunity.

Set to an eclectic playlist, Hogtown Book Two is a story about the love of music, about becoming a musician, and about figuring out who you are when the rest of the world has already decided who you should be.